Dimensions - Single Conductor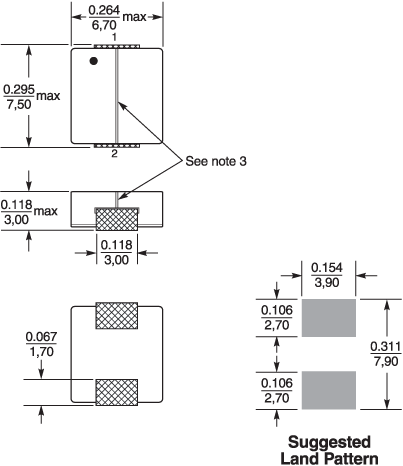 Dimensions - Dual Conductor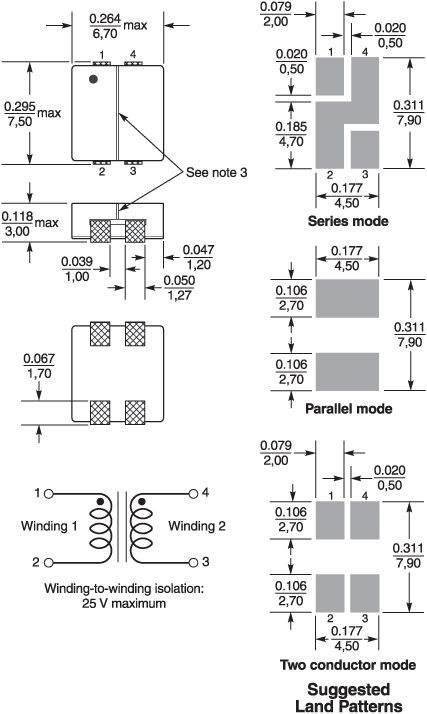 Notes:
1. Dimensions are in inches/mm.
2. Dimensions are before optional solder application. For maximum overall dimensions including solder, add 0.0025 in / 0.064 mm to the length, and 0.006 in / 0.15 mm to the height.
3. Top surface is divided by a slot which should be considered when handled by a vacuum pick-and-place process.